We LOVE to find ways to say "Thank You" to all of our clients, friends and families!!! Scroll down to see some recent events.
Annual Movie Night!
September 15, 2019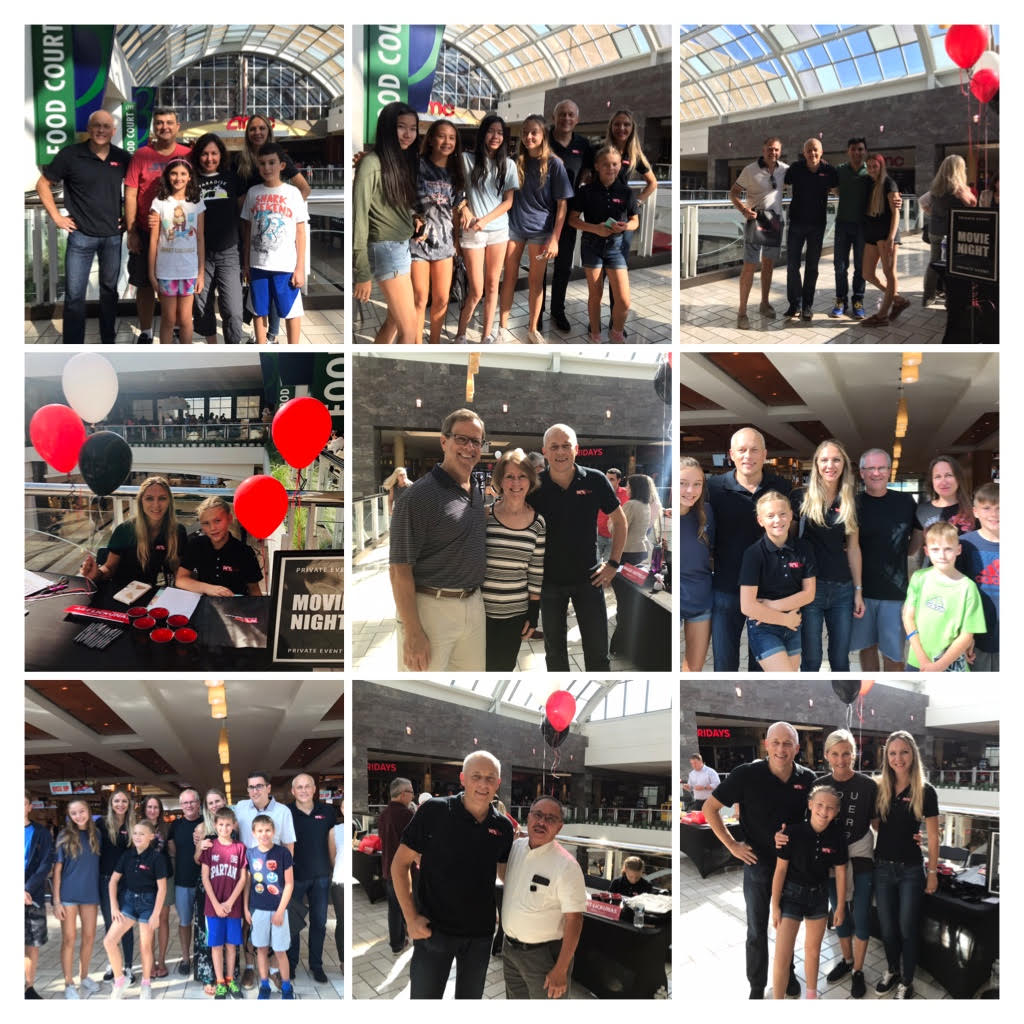 It's Time for Thanksgiving Pie Giveaway!
November 21, 2017
The opportunity to serve clients like you gives us joy and thankfulness every day of the year! Wishing you a peaceful Thanksgiving holiday and the time to truly enjoy it with your family and friends!
Fall Festival at Cox Farms October 1, 2017
Thank you to those who attended our Fall Festival Event at Cox Farms! It was a beautiful and sunny day with so much fun! It was a joy to see everyone! We hope to see you all at next year's Fall Festival!
Annual Summer Pool Party!
August 19, 2017
We were all excited to have a party at North Hills Pool to celebrate all the wonderful clients and friends that we have made over the years. It had a fantastic evening for swimming, listening to the music, chatting with each other, and enjoying Moe's Southwest Grill. It was great seeing you all!
Free Movie Night!
March 11, 2017
Thank you for attending our Movie Night Event!It was a joy to see you all and your wonderful families! We had a great evening with lots of movie choices and lots of popcorn!
Pumpkin and Apple Pie Waiting for You!
November 22, 2016
Thank you to those who could come to our office to say "Hello" and pick up our Huge Pumpkin or Apple Pie! In this season of thanks we have many things to be grateful for. And one of them is wonderful clients like yourself. Thank you for your friendship and the chances you provide for us to work together!

Fall Festival at Cox Farms
October 23, 2016
Our Client Appreciation Event at Cox Farm was SO MUCH FUN! What a joy it was to see past and current clients, friends and families enjoying both each other's company and farm offered activities. Everyone had fun with hayrides, giant slides, rope swings, farm animals, cornfield adventures, and much more. You made the event ten times more special. We are so thankful to have you as clients and friends – it is always so nice to catch up with each and every one of you!